Foreword
---
A new reality
Today we are faced with a new reality. A reality in which technology continues to fuel waves of disruption in economies, businesses and governments.
With it, comes a once in a generation opportunity to understand how we can solve the now, discover the next and envisage the what's after what's next for Northern businesses and the economy.
We're making progress…
Whilst we are seeing progress being made with the Northern Powerhouse ambition, the North's productivity continues to underperform compared to the South. Our annual UK Regional Economic Forecast has found that Manchester continues to buck that trend and is expected to remain one of the UK's strongest performing cities to 2021, with its annual employment growth top of the city league tables and GVA (gross value added) a very close second to Reading.
However, Reading's dominance in the information & communications sector is noteworthy – it accounts for almost a quarter of its total GVA, and is forecast to expand by 3.5% annually over the next three years. That statistic underlines the opportunity presented by digital and technology as well as the ability of the cities in the North to lead the way. But there is still more to do to help the wider North to compete at this scale.
…but now is the time to do more
Our Innovation Sprint was designed to help start the process of getting ahead. An exclusive set of workshops with select business leaders, entrepreneurs, investors and market influencers we wanted to strategically connect, candidly converse and creatively collaborate in inspiring innovative thinking into meaningful action.
If business and government act decisively, there is a window of opportunity to have a real impact and drive our economy forward.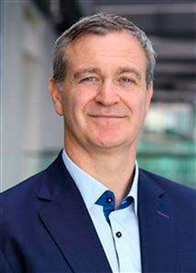 Stephen Church
Advisory Partner
44 (0)161 333 3039